| | | |
| --- | --- | --- |
| | Bright Ideas, home renovations, do-it-yourself projects | |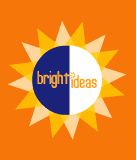 MORE HOME IMPROVEMENT FACT SHEETS AVAILABLE HERE



The truth is all masking tapes arenít the same. In fact, choosing the wrong one or a cheap, ordinary one could result in unsightly and expensive repairs.
Why risk spending hundreds of dollars and lots of valuable time trying to fix a poor result caused by a poor masking tapeÖ Using Scotch Masking Tape is your investment in a better end result, every time.

Here are the range of Scotch Masking Tapes featured on todayís show:

Scotch Paintersí Masking Tape is a premium quality general-purpose masking tape. Itís ideal for paint masking in any area of the home and is the perfect tool for the DIYer! This medium adhesion tape will give you a clean paint line and removes cleanly without causing damage or leaving adhesive residue. Scotch Paintersí Masking Tape can be left in place for up to 24 hours before removing, and is ideal as your quality every day tape.

Scotch Long-Mask Masking Tape is a medium adhesion tape thatís versatile enough for both indoor & outdoor applications. Itís ideal for long term masking projects when tape must be left on for prolonged periods of time. Itís UV resistant which means it removes easily & cleanly for up to seven days, even from glass in direct sun light. This is the tape to use if you need to leave it on for a few days before removing it - all other ordinary tapes are designed to be removed within 24 hours or else you risk them baking onto the surface. This Masking Tape produces the sharpest paint lines youíll ever see, so if youíre painting your house, use nothing else.

Another specialty masking tape is Scotch Safe-Release Masking Tape. This tape has a very low adhesion, designed for use on delicate surfaces without damaging them. Itís perfect for masking onto wallpaper, unprimed or primed wallboard, laminated panelling or freshly painted surfaces. An ordinary masking tape would have too high an adhesion for such applications and would damage any fragile surface. Safe Release uses the same adhesive as post-it notes, can be left in place for up to 10 days and can be removed without leaving adhesive residue.

Scotch Lacquer Masking Tape is a high adhesion tape specially designed for use with, or on, lacquers such as estapol. The aggressive solvents in such paints will attack ordinary masking tapes and result in a very poor finish. This tape will not lift, curl, or transfer adhesive with most lacquers. It can also be used on rough, uneven or hard to stick to surfaces and produces an excellent paint line.

Scotch Solvent Resistant Masking Tape is another high adhesion tape for use on most surfaces providing superior holding power. It is especially designed to withstand the solvents used in most oil based gloss paints. It produces an excellent paint line, while its strong tape backing reduces tearing.

Scotch Masking Tapes from 3M are available at all leading hardware outlets.

©2019 Delco Productions Pty Ltd | All rights reserved | Privacy Policy

Home | Easy Off Bam | Transform Ladder | Stainless Steel Cleaner | Harvey Norman Flooring | Christmas Hampers | Hunter Ceiling Fans | Sitemap | Magnetic Water | Pest Control Adelaide
IMPORTANT NOTICE: Any pricing mentioned in our web site is accurate at the time of broadcasting ONLY and is subject to change without notice. To confirm pricing of a particular product or service, please contact the relevant supplier/manufacturer. No products mentioned on our Television show or web site are available directly from Bright Ideas. All sales, order, or technical enquiries MUST be made to the relevant supplier/manufacturer
----------------