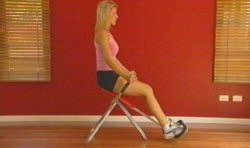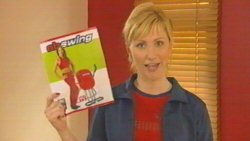 With Australians becoming increasingly body conscious it is no longer cool to be out of shape and unhealthy, but the idea of getting down on the ground and pushing out some old fashion crunches is enough to draw apathy from even the most eager fitness fanatics.

Enter the Danoz Abswing, an innovative design that puts you in an upright position and keeps you off the floor. Because you are off the floor and in horizontal workout position you take the strain out of your back and neck reducing the chance of injury. The Abswing not only targets abs, but by moving onto your side you can work the tricky upper and lower obliques.

The Abswing adjusts to deal with different heights and strengths and can give the total ab workout you have been searching for. The machine folds up for ease of storage and comes fully assembled. Five minutes a day will show results in no time so donít put it off any longer.

And with Danoz Direct you can be sound of mind with the unconditional 30 day money back guarantee and a full 12 month warranty.