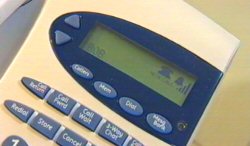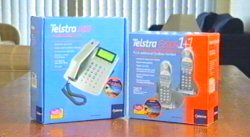 Telstra Calling Number Display is fantastic. Itís very useful and really helps you manage your phone calls. Calling Number Display lets you identify the phone number the call is coming from before answering the call, unless the number is blocked.

It means you can make better use of your time. Instead of having to drop what youíre doing to find out whoís ringing, you can concentrate on the job at hand and deal with the call when itís more convenient for you.

The caller can even leave a message if you have a Telstra answering solution. You can then ring them back when you havenít got your hands full. On the other hand, if itís a call you want to take you can reorganise your priorities. Of course, not every phone number can be displayed. Blocked and silent numbers will just say ďPrivateĒ.

You can also identify a calling number when you hear the Call Waiting beeps, and you can choose which call is more important to you. Itís known as Call Waiting Display and it costs no more once you have Calling Number Display but donít forget you do need to turn on Call Waiting.

Calling Number Display is available to Telstra residential and business customers in most areas and youíll need a compatible phone with a suitable screen. To find out everything you need to know about Calling Number Display, visit your nearest Telstra shop or get onto their website.