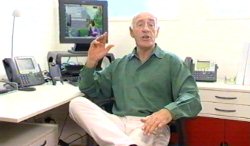 Tech On Tap is a business that delivers technological and communications products on a rental or pay-as-you-go basis.

As a Tech On Tap Communications & Technology consultant – or franchisee – you'd deal with clients in your industry, assess their business needs and then supply them with what they need for as long as they need it.

Tech On Tap is a Cisco Premier partner – and Cisco Systems are the world leaders in convergent future.

These days it's not worth a company actually buying computer programs or software, data storage. Tech On Tap supplies what they need when they need it and you, the Tech On Tap consultant, earns a recurring revenue from everything the client spends, for as long as they keep spending.

So any time after you've set up their video conferencing, phone system, audiovisual system or whatever, every time they use it, you're making money – revenues that grow and grow as they do – revenues that belong to you even after you stop working!

Invest a day of your life learning how you can be part of Tech On Tap.