Mobile telecommunications has to be one if the most fast-moving, most high-tech and most fun industries to be in and here's your chance to be part of it, Telechoice is looking for franchisees. People know Telechoice as the new, bright and fun mobile phone store in their local shopping centre but Telechoice is also the Number One Optus Premium Dealer in Australia with over 90 retail outlets all over the country.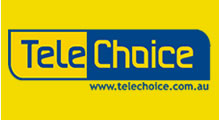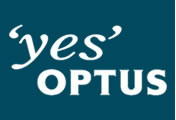 You could own one of the terrific Telechoice outlets for yourself. Unlike many franchise opportunities, Telechoice is a business not a job.

Naturally, you'll be fully trained - all new Telechoice franchisees spend up to 2 weeks in the Melbourne headquarters, that's when you meet the Head Office team – the people who'll continuously support you and your business. Plus you'll get hands on experience in an established franchise.

This industry advances at such an incredible pace; you need constant training and support to keep up with all the changes. With Telechoice, you're with the best, most knowledgeable, people in the business.

Telechoice is the challenger brand within Optus, they're the ones who deliver the best deals and most competitive prices and products. Telechoice are the Number One Optus Premium Dealer in the nation. That means Telechoice Franchisees benefit from a proven business model, the finest products and hard won experience.

Another huge benefit in being number one is buying power! Telechoice successfully negotiate deals and promotions with the biggest names in the business. Every franchisee profits and passes those great offers to their customers. Telechoice' national growth is very impressive but the capital growth experienced by Telechoice franchisees is extraordinary. Many repay their initial investment in a very short time.

Telechoice pride themselves on exceptional customer service, and that leads to customer loyalty, and the value of your business will increase with every customer.

There are locations available all over Australia. It's an incredible opportunity so grab it!