In the past, getting a full lower body workout often meant heading off to the gym! What you need is a piece of gym quality equipment that you can use anytime you like from the comfort and convenience of your own home.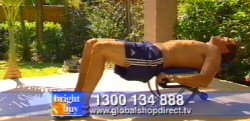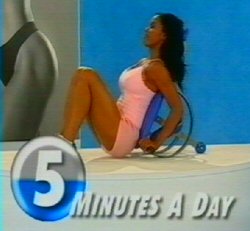 The best thing about the Bum and Thigh Roller is that itís an extremely low impact workout that is heaps of fun, which means that youíll actually continue to use. So itís ideal for people of all ages and fitness levels. A 5-minute workout each day with the Bum & Thigh Roller is all it takes to be on your way to tighter and more toned looking Bum and thighs! Plus, if youíve just had a baby, using the Bum & Thigh Roller can be one of the easiest ways to get your figure back.

The Bum & Thigh Roller assembles in seconds and itís built with a rugged steel frame. Yet itís light weight enough for anyone to carry and small enough to store in a closet or under a bed.

We know that having someone to work out with is the ultimate motivator so get together with a friend because when you order one Bum & Thigh Roller today you can get a second one for just $1 more

Pay by Credit Card for fast delivery and weíll also include two resistance bands and a comprehensive Exercise Guide and the Roll Down the Pounds Menu Planner absolutely free!

So for a low impact and fun lower body workout, call Global Shop Direct now and weíll deliver the Bum & Thigh Roller directly to your home for only $149.00 + $29.95 postage and handling.