Global Shop Direct Cardio Cruiser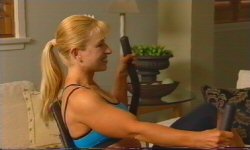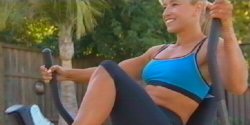 The Cardio Cruiser is the ultimate way to experience an incredible fat burning and body sculpting workout - all in the comfort of your own home. In just 20 minutes a day you could experience dramatic results improving endurance and stamina with minimum effort.

The Cardio Cruiser allows you to keep in shape all year round. Itís like having a professional gym in your own home. Itís light yet sturdy, easy to use and assemble, easy to store and it doesnít cost the earth.

The Cardio Cruiser combines the superior comfort of the recumbent bike, the upper body toning motion of the elliptical machine and the lower body action of the stairmill. Youíll have a fully supported comfortable workout with no heavy impact to the joints and back.

The Cardio Cruiserís dual action synchronized motion gets your arms and legs moving at the same time allowing for greater range of leg motion targeting the major muscles of your hamstrings, hips, thighs and buttocks while providing upper body toning action sculpting the muscles of your shoulders arms chest and back.

The Cardio Cruiser - five payments of $59.95 plus postage and handling.